Wide Range of Exceptional HVAC Products and Services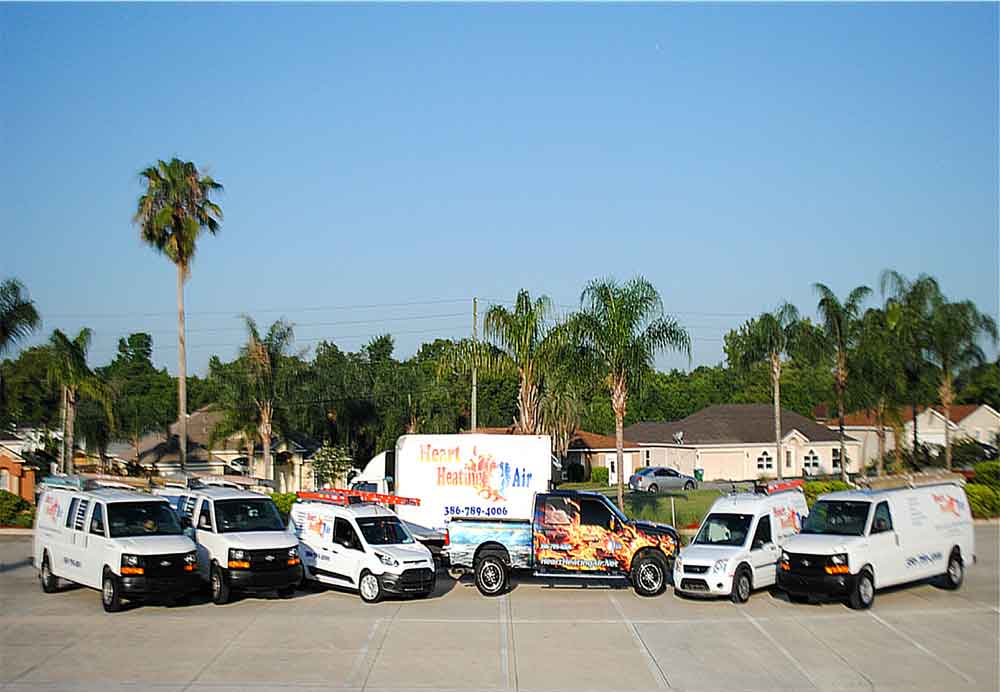 The industry experience and skills that we possess at Heart Heating & Air make us your go-to air conditioning provider. Our well-trained technicians specialize in heating systems, air conditioners, ventilation equipment, and duct systems. We serve residential and commercial clients in Volusia and Seminole counties as well as select locations of Orange County and their surrounding areas. We also work with local property managers to assure there tenants  receive fast and efficient services.
Our team has the skills and equipment to keep your heating and cooling systems in excellent condition. You deserve products and services that last, and that is why we will work hard to maintain, install, and repair your systems and provide you with warrantied products. We offer after hour services to help keep our customers homes comfort throughout there day. We have on call technician services any day of the year other than Thanksgiving and Christmas.  Here at Heart Heating and Air our motto is Where Service is Just a Heartbeat Away.
Our core services include:
Indoor air quality solutions

Air conditioning services

Property Management Services
We offer the following products to both residential and commercial clients:
Air conditioning equipment
We can also provide duct system designs as well as service all kinds of brands.
Our Buying Options Include

Whether you require an air conditioning system replacement or repair, ventilation repair or replacement, you can definitely count on Heart Heating & Air. Give us a call today!